Investment Date:
November 2023
Fund:
MiddleGround Carbon CV
Sector:
Metal Processing, Metal Distribution
Headquarters:
Carol Stream, IL
Footprint:
30 facilities worldwide
End Markets:
Medical, Industrial, Aerospace
Banner Industries/Castle Metals is a leading processor and distributor of metal bar products for a diverse set of industrial, medical, and aerospace end markets.
Banner Industries/Castle Metalsprovides supply chain solutions and a variety of value-added metal processing services, including centerless grinding, chamfering, turning, precision saw cutting, straightening, material ID and full traceability, waterjet cutting, ultrasonic testing, and CNC machining to its OEM, contract manufacturer, and precision machining customers. They work with stainless steel, carbon steel, alloys, aluminum, titanium, and more in bar, sheet, tube, and plate formats.
Banner Add-On Investments

Investment Date: June 2020
Supra Alloys is a value-added distributor of commercially pure and alloy titanium products serving aerospace, medical, and industrial end markets. Supra is located in Camarillo, CA.
Edge International is a value-added stocking distributor of medical grade cobalt-chrome, stainless and titanium bar for medical implants and instruments, including orthopedic, spinal, and trauma medical device applications. Edge is located in Warsaw, IN.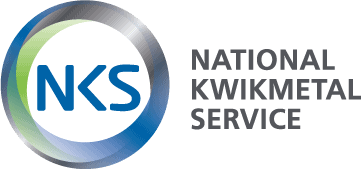 Investment Date: November 2021
NKS is a specialty metal services provider focused on small to medium size customers with no minimum purchasing volumes. NKS provides differentiated metal products and processing capabilities across the automotive, general industrial, aerospace and defense, power generation, medical, and infrastructure and construction end markets.
Add-On Criteria
Geography: North America; especially Northeast and West Coast
Size: Minimum $3M of EBITDA, positive FCF
End markets: medical and aerospace (high priority), industrial
Products/applications: ground bar, sheet/plate, wire & cable
Metal types: carbon steel, exotic metals / specialized metals (high priority), titanium
Capabilities/services: existing capabilities and complementary processes, such as heat treating, sheet/plate cutting, high-speed blank cutting, sheering, laser cutting
Banner Industries/Castle Metals Management
Dan Stoettner
President
Dan Stoettner joined Banner in 2006 and worked in several positions before being named President in 2020. He previously spent 13 years working in operational roles, primarily with Worthington Industries and U.S. Steel. Dan has a B.S in Metallurgical Engineering from the Illinois Institute of Technology and an M.B.A. from Loyola University – Chicago.
Dan Lewis
CFO
Dan Lewis joins us from Marquee Event Group, where he's led the organization as a Chief Financial Officer from 2018 to 2021. Dan's industry background includes consumer products/services, manufacturing/distribution, energy, media and management consulting.  For the past 22 years, Dan has managed, led, and mentored local and remote financial organizations and cultivated strong partnerships with key stakeholders, predominately within private equity back organizations. Dan is a Certified Public Accountant, and he obtained his Bachelors of Science in Business Administration from Indiana University
Independent Board Members
Mike Patterson
Consultant / Self Employed
Mike Patterson has extensive management experience within the pharmaceutical, medical device, and biotech industries.  His corporate career culminated in the U.S. CFO role for Smith & Nephew plc. Prior to Smith & Nephew, Mike was with DFB Pharmaceuticals, Inc. for 20 years managing a portfolio of healthcare and manufacturing companies.  Mike holds a B.B.A. in Accounting and an M.B.A from The University of Texas at Arlington.
Jim Cloar
Global President of ZimmerBiomet
Jim Cloar was named Global President of ZimmerBiomet Spine in 2019. He leads a Global business focused on Spinal Therapies. Prior to joining ZimmerBiomet, Jim was Chief Commercial Officer for Synaptive Medical. He currently serves on the board and executive committee of the Colorado Biosciences Association. Jim holds a bachelor of science in economics from Georgetown College