Investment Date:
January 2020
Footprint:
7 facilities across TX, MS, NC, TN, UT, and IN
End Markets:
Solar, Transmission & Distribution, Department of Transportation, Construction
EDSCO Fasteners is a leading manufacturer of mission-critical anchor bolts, fasteners, and specialty-fabricated anchoring products used in critical infrastructure applications.
EDSCO's anchoring systems are predominantly embedded in concrete foundations and custom engineered to allow structures to be securely placed on top of them. Each anchoring system is specifically designed for its location and usage, factoring in soil, weather conditions, temperature, and angle. Predominantly serving utility transmission and distribution (T&D) structure manufacturers, EDSCO's product offering includes anchor cages, 18J rebar bolts, smooth bar bolts, bolt hardware, plates, and other fabricated products.
EDSCO Add-On Investments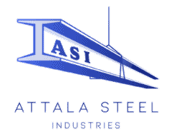 Attala Steel Industries is a leading manufacturer and distributor of specialty steel foundation components for ground-mounted utility-scale solar PV installations. The Company is vertically integrated with milling, fabrication and galvanizing capabilities, enabling Attala to offer customers high quality, low cost materials with a rapid response time and on-time delivery. Attala's product offering includes galvanized I-beam posts, mounting rack supports, galvanized H-pilings and driven pier structures.
Add-On Criteria
Geography: West Coast, Northeast, Upper Midwest
Size: $3+ million of EBITDA
End markets: solar, wind, Department of Transportation, structural steel projects
Products/applications: utility-scale solar solutions, smooth bar, anchor bolts, structural steel applications, transmission and distribution hardware and accessories
Capabilities/services: metal fabrication, galvanizing
INDEPENDENT BOARD MEMBERS
Joe Meyer
Retired CPA
Joe Meyer spent 36 years with national CPA firm BKD as an audit partner. He worked in an attest and advisory role with both public and private companies. He holds a BS from Purdue University.
Matt Tetrault
VP, Construction & Services at Wanzek Corporation
Matt Tetrault leads the Renewable Services, Repower and Wind Construction groups at Wanzek Corporation. Matt has spent his entire career working in the energy industry and has a diverse background of experience in operations, maintenance, commercial skills, and leadership. Matt holds a Six-Sigma Black Belt certification along with his education at Massachusetts Maritime Academy, where he studied Facilities and Environmental Engineering.